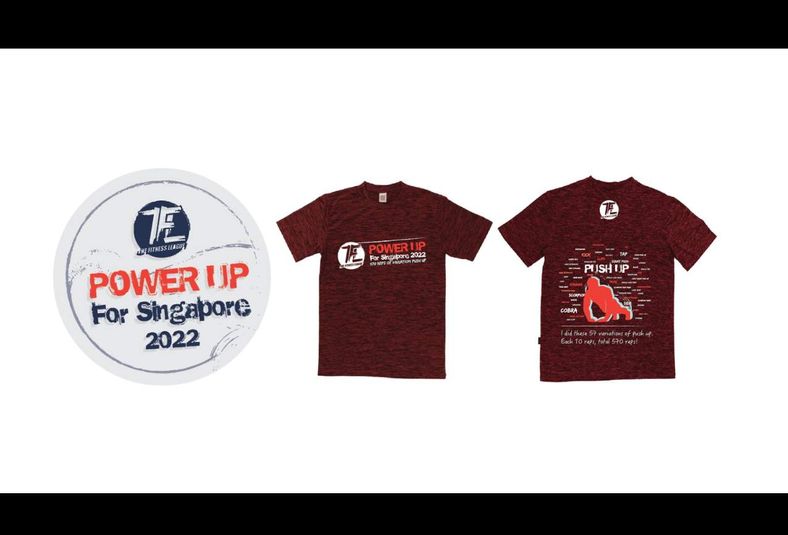 Power up for Singapore 2022
Hiit
Beginner, Confirmed, Advanced
Adults (over 18 years old)
Description
POWER UP FOR SINGAPORE 2022 This is The Fitness League's annual fitness event, Power Up for Singapore. This year, we will be returning to the physical mode. Besides the individual challenging 57 reps of burpee, as fast as possible, we will also be having the mass challenge of 570 reps of push up! More details of the event can be found on our Facebook page, torturecampsg or you can view the challenges on our YouTube channel, The Fitness League. Please copy and paste the weblink on your internet browser Join us for the pre event training session https://activities.decathlon.sg/en-SG/sport-activities/details/307506 More details of the event can be found below. Please submit your registration now! https://docs.google.com/forms/d/e/1FAIpQLSciwdwoMGIIfbW1CLkt5UsdC5eKQcOt7U_ic3H9o5P3idQI9A/viewform 57 reps of hand-off burpee https://youtu.be/sBX8hnoGFbk 57 variation of push up https://youtu.be/LIW5xJgQ8UY Ladies challenging 57 reps of blast off push https://youtu.be/LIu1N1NBFjk Strong Runner challenging 57 variation push up. https://youtu.be/TvWS9x9znGQ POWER UP FOR SINGAPORE is organised by The Fitness League. The terms and conditions of the event are subject to change without further notice. While due care and diligence will be taken, The Fitness League, its partners and sponsors shall not be responsible for any claims of compensation and damages arises from the event. For further clarifications, please send an whatsapp message to 9455 1524.
Dates to come
at
15 / 50 remaining place(s)
What is provided
toilet
shower room
water cooler
Meeting location
Decathlon - Singapore Lab
397799 Singapore
Registration at Outdoor court
About the organiser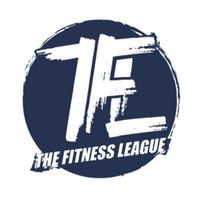 https://www.facebook.com/TortureCampsg https://www.youtube.com/channel/UCVCrIuVhxkIxurJtf15M_sg It started with a few hardworking dragonboaters from competing teams gathered for a weekday evening workout at the Toa Payoh stadium and freely sharing their own fitness strategies. Their "voices" were eventually heard by the other public users at the stadium and on Facebook page. Today, our community is a registered society called The Fitness League with Torture Camp as working committee managing the fitness events/activities. The "Torture Thursday" hosted about 60 participants, from homemaker to ultra-marathoner and other high endurance sports athletes every week. There is also the "Painful Sunday", which is a refreshing fitness programme drawing the good principles of functional movements and military workout into the dragon boat sport. In addition to motivating many people to maintain the discipline of exercising, Torture Camp regularly organised unique events to challenge the body and mind. The "Power Up for Singapore" (endorsed and supported by SportSG) was the main National Day celebration programme, where participants took on massive numbers of variation push up (it was 540 reps in 2019!). Although given a sadistic name, besides the necessary muscle pain from a good workout, TORTURE CAMP DO NOT ADVOCATE ANY FORM OF PHYSICAL HARM! The "scare" approach is purely with the good intention to remind everyone that keeping up with a discipline fitness routine is a serious business and often it involves lots of pain. So think twice before you commit with us!
Contact the organizer