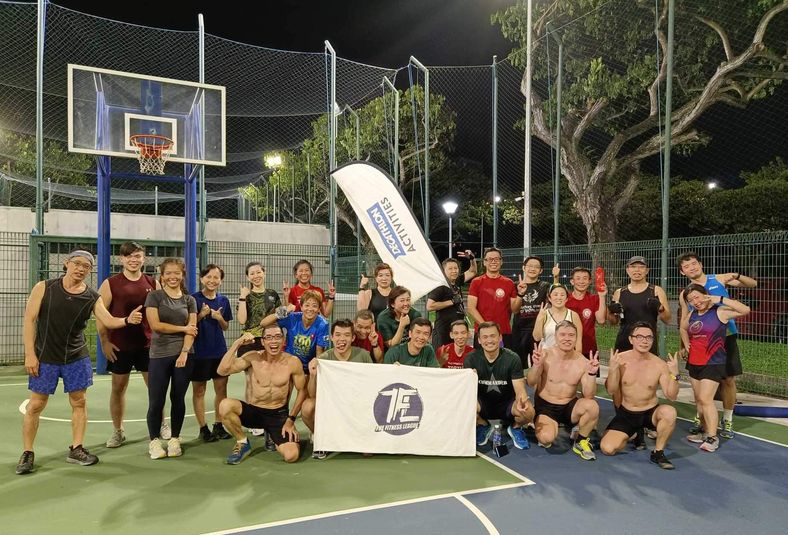 Torture Wednesday
Hiit
Beginner, Confirmed, Advanced
Adults (over 18 years old)
Description
The Fitness League's Torture Wednesday is back! This is a boot camp style workout session that target at least 800 reps of push up, abs & legs work, and burpee. For the resume of this physical mass workout, we are glad to have the partnership from Decalthon Singapore (Stadium Boulveard) to allow us the use of their outdoor facilities to conduct the session. Torture Wednesday is free of charge. We only require you to sign up via the link below to secure your slot. Do note that this is a safety requirement hence we seek your cooperation. All participants are expected to adhere to the prevailing safety measures, e.g. social distancing while exercising. We also encourage you take the ART the night before Torture Wednesday. CAUTION: Please note that nothing is easy at Torture Wednesday. Just bear in mind that "Cannot? Don't do!". STOP if you are not feeling well! As the facility is not sheltered, the session will be cancelled during rainy weather. To get the instant notification on the status of our programme, please contact our friendly admin., Alice at 9455 1524 to request access to our Facebook private group. ABOUT "TORTURE" SESSION As the name suggested, our weekday workout session is probably one of the most insane military style exercise programme for the public. Prepare for the intense muscle pain after the session. This is definitely not for those looking for "fun". However, if you love pouring your sweat all over and suffer with like-minded people in physical workout, you are at the right place! WHAT TO PREPARE? Please be ready your drinking water, yoga mat, and hand gloves, if you need. Also an open mind to be "tortured" by the workout menu. CAUTION Probably one of the most insane public fitness programme, those joining us are strongly advised to put aside your ego (like we did) to enjoy the fullest spirit of the workout session - suffering together and motivate each other. Before starting any workout, please do consult the doctor and ensure that you are okay to take on intense exercises. During the session, please stop whenever needed. Don't try pushing over your limit. There is nothing to proof. While due care and diligence are taken, you are joining us by own accountability. The Fitness League, Torture Camp and its sponsors/partners are not responsible for any claim of compensation arising from the session.
What is provided
Toilet
Changing room
water cooler
What to bring
Mat / Towel (optional)
Water bottle
Meeting location
Decathlon - Singapore Lab
397799 Singapore
Meet Alice 94551524 at Decathlon Kallang outdoor court
About the organiser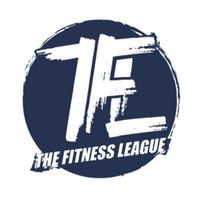 https://www.facebook.com/TortureCampsg https://www.youtube.com/channel/UCVCrIuVhxkIxurJtf15M_sg It started with a few hardworking dragonboaters from competing teams gathered for a weekday evening workout at the Toa Payoh stadium and freely sharing their own fitness strategies. Their "voices" were eventually heard by the other public users at the stadium and on Facebook page. Today, our community is a registered society called The Fitness League with Torture Camp as working committee managing the fitness events/activities. The "Torture Thursday" hosted about 60 participants, from homemaker to ultra-marathoner and other high endurance sports athletes every week. There is also the "Painful Sunday", which is a refreshing fitness programme drawing the good principles of functional movements and military workout into the dragon boat sport. In addition to motivating many people to maintain the discipline of exercising, Torture Camp regularly organised unique events to challenge the body and mind. The "Power Up for Singapore" (endorsed and supported by SportSG) was the main National Day celebration programme, where participants took on massive numbers of variation push up (it was 540 reps in 2019!). Although given a sadistic name, besides the necessary muscle pain from a good workout, TORTURE CAMP DO NOT ADVOCATE ANY FORM OF PHYSICAL HARM! The "scare" approach is purely with the good intention to remind everyone that keeping up with a discipline fitness routine is a serious business and often it involves lots of pain. So think twice before you commit with us!
Contact the organizer