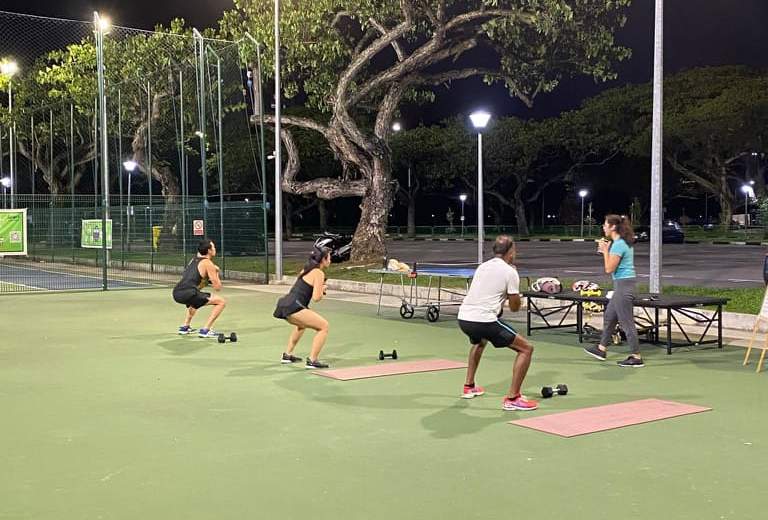 Strong HIIT by 1Habit at Decathlon Bedok
Cardio Training
Beginner, Confirmed, Advanced
Adults (over 18 years old)
Description
Join us for a 55-minute Strong HIIT session that works your entire body combining high intensity interval training and strength training. This all in one class will help you burn fat, build muscular endurance and increase your metabolism for hours after the class.
We will start off introducing different HIIT protocols and exercise demo and explanations - circuit styled, TABATA, AMRAP, EMOM, depending on the session followed by a cardio and mobility warm up before jumping right into the Strong HIIT session. We will end the session strong with a core workout before stretching together as a team.
It's going to be fun and exhilarating, you'll leave the session with sweat and tons of endorphins!
Dates to come
at
3 / 10 remaining place(s)
at
7 / 10 remaining place(s)
at
10 / 10 remaining place(s)
at
10 / 10 remaining place(s)
What to bring
Fitness Apparel
Waterbottle
Towel
Meeting location
750A Chai Chee Rd
469001 Singapore
Head to the Events Area in the store!
About the organiser
At Decathlon, we aim to enable our members to try new sports, and enjoy a healthy lifestyle. As such, Decathlon Bedok provides FREE sporting classes for all members young and old!

Whether you are a beginner looking to try a new sport, or a parent starting off your kids' sport journey, our community is always here to welcome you with our many events!
Contact the organizer