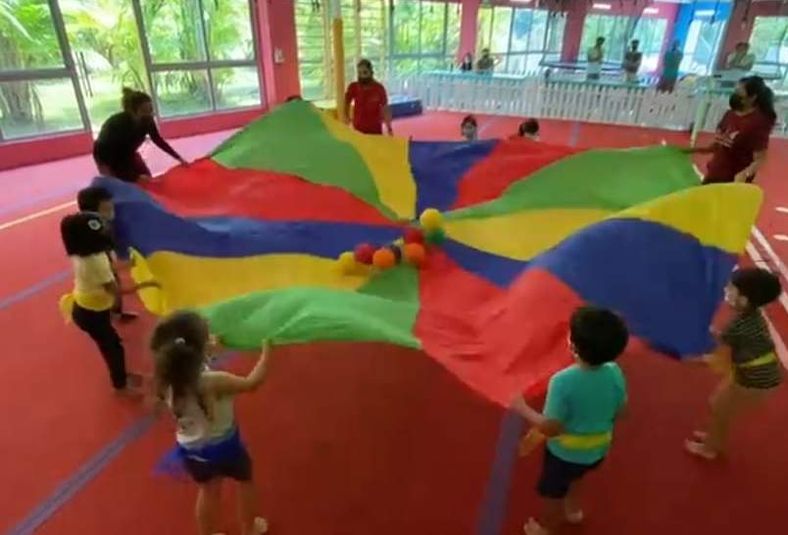 Gym & Play - Tumble, Laugh and Learn with us!
Baby Gymnastics
Beginner
1 to 7 years old
Description
1 hour Parent Accompanied Class (Trial fee is waived off upon immediate sign up) Cuddly Cubs - 11 months to 17 months old Cuddly Cubs are very curious and adventurous little ones and most of them are already taking little steps, walking or even climbing everywhere! This is when they actually find and show their personality every day! During the one hour classes, Cuddly Cubs will be introduced to a whole load of fun Exercises, Tumbling, Balancing, Music and Movement, Imaginative Play while working on their Muscles, Flexibility, Self-Confidence, Creativity and Social Skills. Thursdays at 10.15am Fridays at 9.30am Tiny Tikes - 18 months to 2.5 years old Tiny Tikes are actually living LARGE as they try everything and explore whatever they can reach. Your speedy toddlers are more self aware and love loads of running, climbing and dancing! Their ability to mirror, listen and following of direction improves tremendously at this age! In this class, we will also be working on improving the spacial awareness of their bodies. Other than the fun Exercises, Tumbling, Balancing, Music and Movement, Imaginative Play, they will learn to run more confidently, jump and land on both feet, sharing and performing in front of their peers! Tuesdays at 4pm Wednesdays at 9.30am Saturdays at 9.15am Mousipupsi - 2.5 to 3 years old It's true what they said - Toddlers come in all shapes and sizes. However, their development at this stage is pretty similar! With overwhelming emotions flowing through, they become more sensitive to their feelings as well as others. They also become much more independent that they won't have as much separation anxiety at this age. In this class, parents are able to sit back a bit more while watching the little ones learn to share, make new friends, wait for their turns and performing skills on their own with little or no help at all! This is a great class for children transitioning into our drop off independent classes when they turn 3. This helps them familiarize with the change of the class flow and pace smoothly and effectively. Tuesdays at 4pm Saturdays at 9.15am Giggly Bunnies - 3 to 4.5 years old As your Giggly Bunnies attention span grows and more verbal skills develop, they are now able to follow instructions and express their own needs and thoughts. Children will gain more confidence while making new friends and working as a team. Giggly Bunnies will be introduced to a whole new segments like Circuits, Relays, Gymnastics and Sport Skills. Wednesdays at 4.30pm Sundays at 10am Mighty Kinder - 4.5 - 7years old Mighty Kinder is our recreational Gymnastics class where children are introduced to stretching as they work on their flexibility and learn skills like Forward Roll, Backward Walkover, Backbend, Cartwheel, Handstand and more. In this class, we will focus on the child's form and finesse, ensuring each exercise and skill are performed safely and confidently. On top of that, your child can also look forward to Relays and Games and a whole set of Exercises! Fridays at 5pm
Dates to come
at
15 / 15 remaining place(s)
at
15 / 15 remaining place(s)
at
15 / 15 remaining place(s)
at
15 / 15 remaining place(s)
What to bring
comfortable clothing
socks for adults
water bottle
Meeting location
PAssion Wave @ Marina Bay
437440 Singapore
About the organiser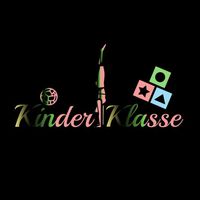 Kinder Klasse offers a wide range of programs for children ages 7 months to 9 years old. With a huge space of 3100sqft which includes an indoor playground and a rockwall area, spacoous gym floor and a seating area, we ensure your child and you gets all the fun and excitement under one roof. We made it affordable for all to enjoy, check out our prices & packages and don't miss out on an unforgettable experience with us today!
Contact the organizer