Free One Time Football Trial Class age 13-17 East
Football
Beginner, Confirmed, Advanced
13 to 17 years old
Description
We at F17 are committed to providing a holistic and comprehensive approach, centred around the philosophy of Guided Discovery, to developing and disseminating professional training for kids.
The first 20 minutes of our training include fun reaction and coordination warm-up drills which link to the session topic followed by SAQ.
The next 20 minutes continues on the related topic for unopposed technical activities including fun elements and ball mastery with a lot of practice to form a good foundation.
The session goes on with 20 minutes of opposed activities, practising our guided discovery coaching method encouraging players to put on a thinking cap to solve situations with some guidance from our coaches.
In the last 30 minutes, we play small-sided games with different game situations and conditions. We encourage players to communicate and express themselves.
What is provided
Equipments
Water cooler
Changing room
What to bring
Football boot/Turf shoe
Water bottle
Towel
Shin pad
Meeting location
61 Changi South Ave 1
486041 Singapore
About the organiser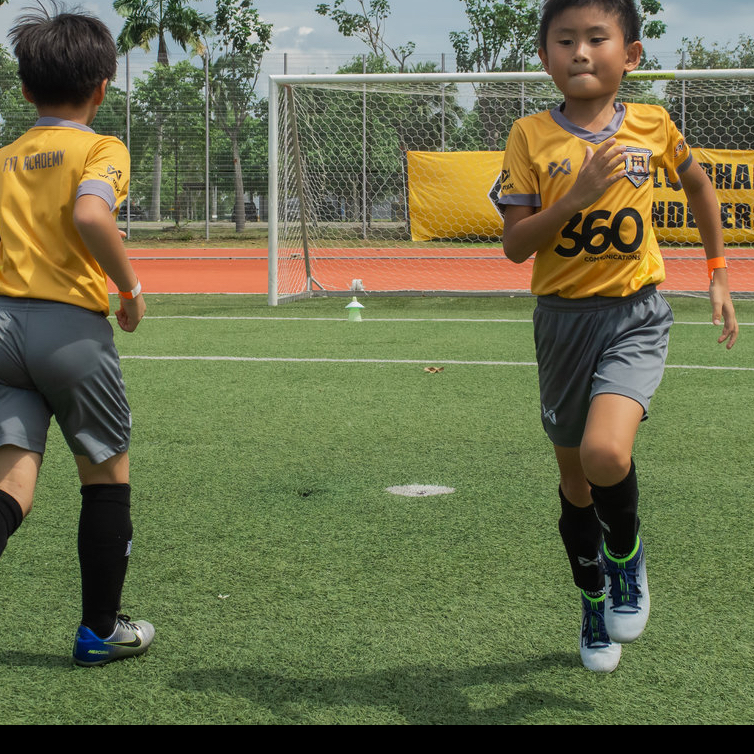 The F17 Academy Singapore was founded in 2011.
Today, F17 coaches almost 500 kids in various training locations
(SUTD, Hua Yi Sec Sch, SAFRA Tampines).

Our training programs are specially tailored for male and female players of all ages & ability levels.

At F17, we are committed to providing a holistic and comprehensive approach, centred around the philosophy of Guided Discovery, to developing and disseminating professional training for kids.

Vision:
TO FUEL EVERY PLAYER'S PASSION TO BECOME A PROFESSIONAL
Mission:
PREPARING OUR PLAYERS FOR THE WORLD THROUGH FOOTBALL
Motto:
DECIDE. COMMIT. SUCCEED.

Values: F-I-R-S-T
Focus. Integrity. Respect. Sportsmanship. Teamwork.

Tots Program
(Ages 2-3)

Recreational Program
(Ages 4-12)

League Program
(Ages 5-12)

Youth Program
(Ages 13-18)

Goalkeeping Program
(Ages 7-18)

Contact the organizer