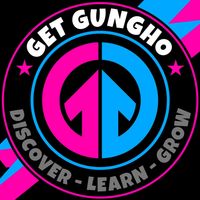 Get GungHo Sports Enrichment
Registered since :
General rating
0/5
(0 Reviews)
---
In a few words :
Get GungHo is owned and operated by professionals from the international school management and sports marketing business. Our vision is to engage communities across Singapore through sports and active lifestyles to think, learn and play well by providing opportunities through kids sport enrichment and football coaching. Empowering personal growth in an inclusive setting, our programmes offer safe, fun and enriched sport and children's soccer training services and activities. Our beliefs are underpinned by our Golden Rules for Child Centred Activities, our 4 mechanisms for Positive Personal Development and our 6C's Value System for Personal Development through Sport. Get GungHo Football programme for kids 3-12 years old; ⚽️ 𝗙𝗥𝗘𝗘 𝗧𝗥𝗜𝗔𝗟 𝗦𝗜𝗚𝗡 𝗨𝗣 👉 https://bit.ly/3yak3Sc Get Gungho's Soccer Program for kids aged 3-12 is based upon the tenets of UEFA's iCoachKids methodology. Our Football programmes are planned so that kids are provided with sessions that fulfill their needs and deliver developmentally appropriate and progressive sessions in a positive and effective way. TOT SHOTS Football programme for kids 18 months -3 years; ⚽️ 𝗙𝗥𝗘𝗘 𝗧𝗥𝗜𝗔𝗟 𝗦𝗜𝗚𝗡 𝗨𝗣 👉 https://bit.ly/3yak3Sc Conducted by qualified, professional Coaches in a welcoming, inclusive environment, our fun, play-based lessons are designed to introduce children aged 18 months to 3 years to the basic skills of soccer through activities, games and stories to develop their physical development and gross motor skills. RUN, JUMP, THROW WITH OUR MULTI-SPORT PROGRAMME; 𝗙𝗥𝗘𝗘 𝗧𝗥𝗜𝗔𝗟 𝗦𝗜𝗚𝗡 𝗨𝗣 👉 https://bit.ly/GGmultisport The Get GungHo Multi-Sport programme offers a chance for children aged 3-8 years old to build new skills, have fun and make new friends! The Multi-Sport sessions serve as a kids development programme and is designed for children to develop a variety of fundamental sports skills, social skills, build confidence, make friends and have FUN! LEARN MORE ABOUT GET GUNGHO: Learn more here 👉 www.getgungho.com Whatsapp: Https://wa.me/+6598600822 Get Out, Get Active #GETGUNGHO
Sorry, there are no reviews yet.